Realtor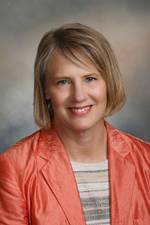 Contact Information
Office Phone:
515-232-6175
Email:
elin@friedrich-realty.com
About Me
Professional Accomplishments
My background is in marketing Senior Living Retirement Communities, from Continuing Care Retirement Communities (CCRC's) to Independent Living Cooperatives. I have successfully marketed 4 such communities--all from pre-construction, through the home finish selection process, to completion. I consider helping people transition successfully from one home to another, while building life-long relationships with my clients, built on trust, experience, care, and customer service, my greatest accomplishment.
Areas of Service
I serve my faith community as Confirmation Catechist, Eucharistic Minister and Cathechist for 3-6 year old children in Catechesis of the Good Shepherd. I've served on our Faith Formation Commission. I presently coordinate food distributions to our Hispanic families in need within our parish community during the Covid 19 pandemic.
Fun Facts
I am an identical twin, married to an identical twin.
Professional Activities and Affiliations
Certified Wine Specialist (CWS)
Education
BA in Journalism/PR, 1988, University of Nebraska at Omaha, graduated Dean's list.
Real Estate Specialization
Specializing in residential sales. With my background and contacts in senior living, I can help my clients successfully navigate their senior living options while providing expertise and assistance in all aspects of preparing their current home for the market, from downsizing to staging services.
Civic Volunteer and Activities
St. Cecilia Catholic Church, Golden K Kiwanis, Paul Harris Fellow-Rotary